The Mallen Conference series proudly carries the name of its founder and long-time chair, Bruce Mallen (*1937, †2021). With his multifaceted contributions as a marketing scholar, university dean, entrepreneur, real estate developer, and film producer, he has impressed many and inspired generations of global scholars to study the entertainment industry.
Montreal-born Bruce Mallen started his academic career at Sir George Williams University which later became Concordia University, where he first served as a student, and later as an active scholar and leading administrator. In addition to earning two BScs (one in Commerce, one in Philosophy), he obtained an MSc at Columbia University (1959), an MBA at the University of Michigan (1960) and a PhD at New York University (1963). After serving as a marketing research director and consultant at the firm that is today known as Deloitte, he became a full professor at Sir George before turning thirty, advancing scholarly progress in the then-emerging field of marketing with several articles in academic journals, including the Journal of Marketing. Bruce Mallen then became the founding chairman of the Department of Marketing and initiated the launch of the university's MBA program in the late 1960s.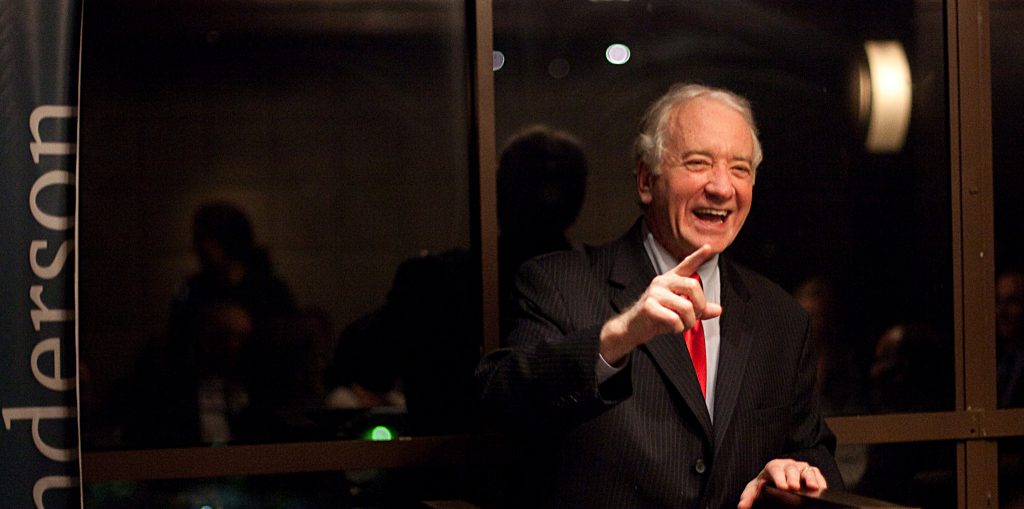 In 1978, Bruce Mallen followed his passion for filmed entertainment and moved to Southern California to enter the film industry. He became a producer of a number of major movies such as Paradise (with Phoebe Cates), The High Country (with Timothy Bottoms), and Heartaches (with Margot Kidder), but also a real-estate developer who built the Sony Pictures Plaza in Culver City. After almost 20 years in California's show business, he then returned to academia, becoming dean of Florida Atlantic University's College of Business.
At FAU, he founded The DeSantis Center for Motion Picture Industry Studies which became the hosting institution for what is known today simply as "The Mallen Conference". Bruce Mallen organized the first event of the conference series, then named the "Business and Economics Scholars Workshop in Motion Picture Industry Studies", at Florida Atlantic.
The original event already featured what became characteristics for The Mallen Conference, bringing together top-caliber academics and industry professionals and stimulating fruitful exchange.
In 1999, he and his wife Carol introduced the Carol & Bruce Mallen Prize for Published Scholarly Contributions to Motion Picture Industry Studies. The award's initial recipient was Jehoshua Eliashberg; the list of winners today is a "who-is-who" of leading entertainment scholars from all over the world. The award has since then been presented at the annual conference.
After serving as full-time director of the DeSantis Center for a number of years, Bruce Mallen retired from the university in 2008 and moved back to California, where he became a senior fellow at UCLA and CEO of Krav Maga Worldwide, Inc., a self-defence fight and fitness company.
In addition to initiating The Mallen Conference and its annual award, Bruce Mallen has contributed to the field of motion pictures in multifarious ways. He was an advisory board member of Concordia University's Mel Hoppenheim School of Cinema, vice chairman of the Fort Lauderdale International Film Festival, and a senior fellow at The Center for The Digital Future at USC's Annenberg School. He is a member of the Producers Guild of America, the Academy of Canadian Cinema and Television, and the Society for Cinema Studies. Among his many awards and honors, he received honorary doctorates from Concordia in 2004 and the University of Hertfordshire in Hatfield, United Kingdom, in 2008.
Bruce Mallen has always been a strong advocate of interdisciplinary collaboration between the art of cinema and the film industry. This spirit has inspired and guided The Mallen Conference during the past two decades and will continue to do so in the future.
Read the obituary for Bruce Mallen in "The Hollywood Reporter."