The Mallen20 anniversary conference took place September 26-29, 2018 at FilmUniversity Babelsberg KONRAD WOLF in Potsdam, Germany. The conference was co-hosted by Thorsten Hennig-Thurau (Münster University) and Jannis Funk (FilmUniversity Babelsberg), in collaboration with S. Abraham Ravid (Yeshiva University, New York) and Olav Sorenson (Yale University).
In line with the Mallen tradition, the conference combined academic presentations and an active discourse between practitioners and industry representatives. A special element of the conference was a Thought Leaders workshop where groups of scholars and industry experts jointly analyzed the state of the film industry, taking the perspective of players such as producers, exhibitors, and streaming platforms. Among other activities, participants toured the historic (and still vibrant!) Studio Babelsberg, attended academic research presentations, and presented their preliminary findings at the FilmTech MeetUp, where they met with founders and entrepreneurs working at the intersection of film and technology.



The Mallen20 event was co-organized and co-financed by the Marketing Center Münster and the School of Business and Economics of Münster University, the DFG Research Group 1452 "How Social Media is Changing Marketing," and the FilmUniversity Babelsberg – thanks to all of you for making the conference a reality! The organizers also thank their partners for supporting certain elements of the conference, namely The FilmTech Office, the co-host of Thursday night's FilmTech Meetup, Studio Babelsberg for an exclusive "behind-the-scenes" tour around the world's oldest large-scale film studio, Erich Pommer Institute for greatly managing the conference logistics, and last but not least Springer, the publisher of the "Entertainment Science" book by Thorsten Hennig-Thurau and Mark Houston, for their support of the conference.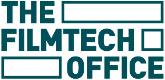 In line with the Mallen tradition, the conference will combine academic presentations and an active discourse between practitioners and industry representatives, along with experiential elements. For your convenience, the tentative schedule looks as follows:
Wednesday evening, September 26, 2018
Pre-conference dinner in Potsdam.
Thursday, September 27, 2018
a) Scholars-practitioners workshop on "Creating & Managing Filmed Entertainment in the Digital Era".
This will be a "Thought Leaders" event, where combined groups of scholars and managers make a first attempt to structure a particular topic and then turn this into a full paper in the months that follow. We are planning to publish the result of this work as a special journal issue. But of equal importance is that the workshop will be an exciting and inspiring experience for everyone involved which will further deepen participants' understanding of pressing issues in the film industry. We aim at creating an environment where scholars and managers dive into the intricacies of the challenges and opportunities that digital technologies constitute for established players such as producers, distributors, and exhibitors, but also new players such as platform providers and social media firms.
b) A FilmTech MeetUp event with 50-100 startup managers (from firms working at the Film/Tech intersection), industry managers, and scholars in Berlin will complete the day. For more info, please click here.
Friday, September 28, 2018
a) Morning and afternoon scholarly presentations of current research projects and papers on filmed entertainment business/economics issues.
b) Lunch with German/European filmed entertainment managers.
c) Special studio tour of Studio Babelsberg. The studio is the oldest large-scale film studio in the world, tracing back to 1912, and today Europe's largest studio. The tour will be exclusive for the conference attendants and guided by an executive of the studio. For more info, please click here.
d) Mallen award ceremony dinner in Potsdam.
Saturday, September 29, 2018
Post-conference program, including a "where-the-wall-was" tour through Berlin.
To enable vivid discussions and high-quality research ideas, Mallen20 is an invitation-only event. Nevertheless, if you are a scholar with a strong interest in filmed entertainment or an entertainment industry professional and would like to participate, please feel free to contact conference co-chair Thorsten Hennig-Thurau.
On behalf of everyone involved in this 20th anniversary Mallen conference event, we are looking forward to welcoming you in September in Potsdam and Berlin!